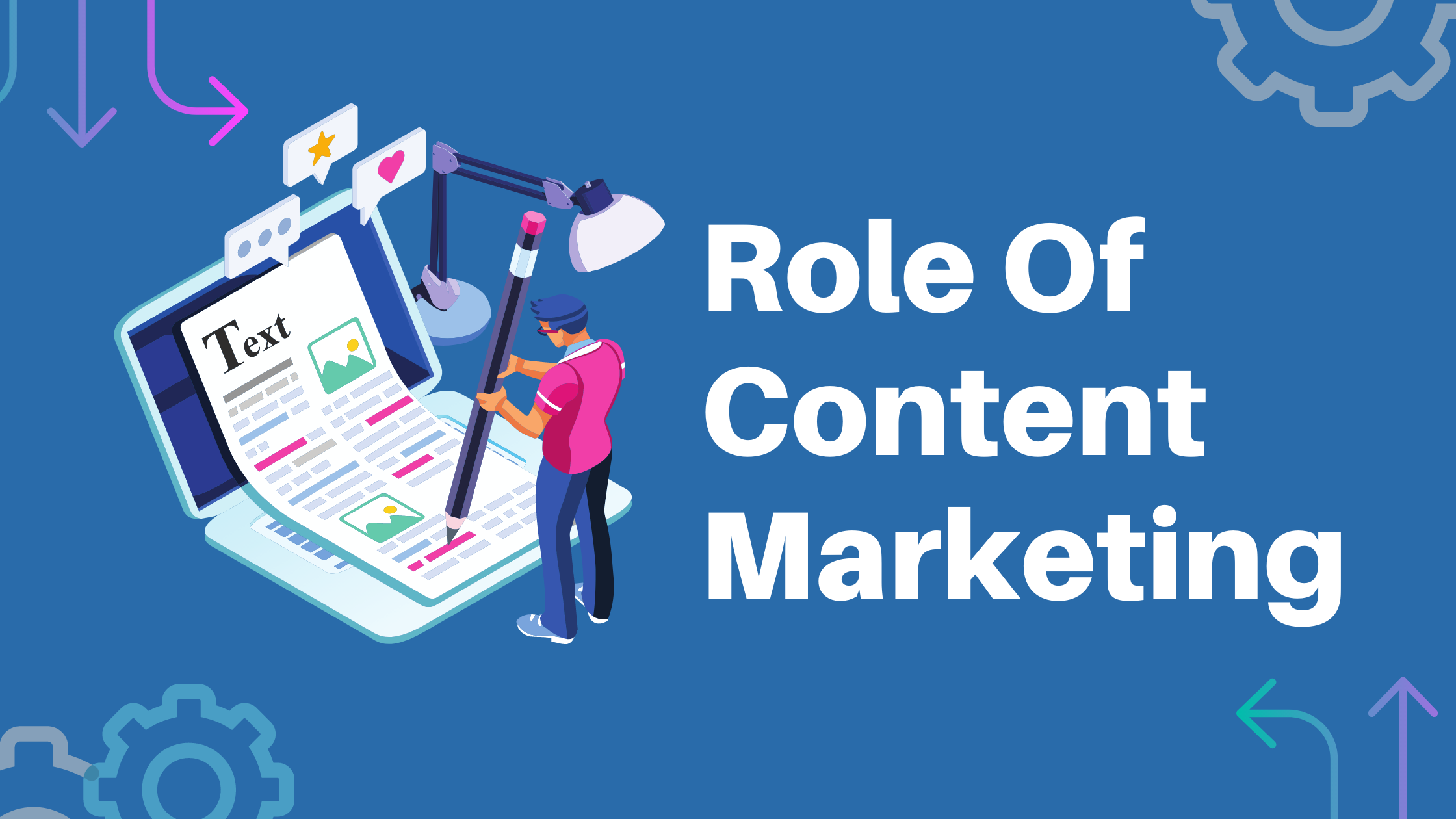 The Role Of Content Marketing in Building Brand Authority
Building brand authority has become a vital goal for companies at a moment when consumers are constantly overwhelmed with information and options. Brand authority is the perception of a brand as an expert and trustworthy source within its area, instilling trust and loyalty in its target audience. While traditional marketing methods continue to be effective, content marketing has emerged as a powerful tool for creating and enhancing brand authority.
Content marketing's purpose is to attract and engage a certain audience by creating and distributing valuable, relevant, and consistent information. information marketing, as opposed to openly pushing products or services, aims to offer value to consumers by delivering useful, amusing, or educational information. By positioning a company as a competent and trustworthy resource, content marketing helps to build trust, credibility, and authority.
What Is Content Marketing?
Content marketing is a method of advertising that focuses on creating and disseminating valuable, relevant, and consistent content in order to attract and engage a specific target audience. It entails the creation as well as distribution of numerous types of material, such as articles, blog entries, videos, infographics, podcasts, social media posts, and more.
The major goal of content marketing is not to directly advertise items or services but rather to provide important information, entertainment, or education to the audience. Brands attempt to develop trust, establish authority, and foster long-term connections with their consumers by offering content that addresses their target audience's requirements, interests, and pain areas.
What Is The Purpose Of Content Marketing?
Content marketing serves numerous purposes, including several essential objectives that contribute to total corporate success. The following are the key goals of content marketing:
Building Brand Awareness: By developing and distributing good material, content marketing can assist to boost brand awareness and recognition. Brands may reach a larger audience, attract attention, and raise awareness of their products or services by creating strategic content.
Establishing Authority and Expertise: Brands can use content marketing to establish themselves as industry experts and thought leaders. Brands can demonstrate their knowledge, expertise, and distinct perspectives by continuously offering high-quality and informative content. This contributes to the target audience's trust, credibility, and authority.
Engaging and Educating the Audience: Content marketing strives to engage and educate the audience by delivering important information, entertainment, or educational materials. Brands may interact with and form relationships with their target audiences by addressing their needs, concerns, and interests. Engaging content fosters audience connection, sharing, and participation, creating a sense of community around the brand.
Lead Generation and Conversions: Content marketing is critical for driving customer acquisition and conversions. Brands may attract and nurture leads through the sales funnel by generating content that coincides with the buyer's journey. Valuable material aids in the development of trust, the resolution of objections, and the eventual conversion of prospects into paying customers.
Increasing Customer Loyalty and Retention: Content marketing is about retaining existing customers as much as obtaining new ones. Brands can keep their customers engaged, educated, and satisfied by regularly producing valuable content. Post-purchase content that answers customer needs, provides continuous assistance and adds value helps to deepen customer connections and foster loyalty.
Differentiating from Competitors: Content marketing allows companies to stand out from the crowd. Brands may create content that stands out in a competitive marketplace by having a distinct brand voice, tone, and style. Content differentiation aids in attracting and retaining a devoted audience who resonates with the brand's distinct personality and values.
How Content Marketing Helps In Building Business?
Content marketing is critical in the development of a business since it provides several benefits that help its growth and success. To begin with, content marketing raises brand awareness by developing and distributing good material, allowing companies to reach a larger audience and differentiate themselves from the competition. In addition, it contributes to the establishment of authority and credibility by constantly supplying high-quality material that highlights the company's experience and understanding in its field. This builds trust and improves the company's reputation with its target audience. Content marketing develops high-quality leads by giving valuable information that addresses the audience's pain points and difficulties.
Businesses can convert these leads into loyal customers by nurturing them along the sales funnel with relevant content. By encouraging involvement and conversation, content marketing enhances consumer relationships. Businesses may connect with their audiences on a deeper level by providing meaningful and exciting content, increasing loyalty, and promoting repeat business. Also, content marketing distinguishes companies from competitors by building a distinct brand voice and style. Businesses may attract their target audience and position themselves as industry leaders by producing unique and quality content.
Ultimately, content marketing improves search engine visibility, improving organic traffic, and the likelihood of reaching new buyers. Overall, content marketing contributes to long-term business growth and success by enhancing brand awareness, creating authority, generating leads, cultivating customer connections, differentiating from competitors, and improving search engine rankings.
Why Choose us
We have a team of experienced specialists that are capable of developing effective plans that are suited to your brand. We place a premium on creating high-quality content that engages your target audience and drives organic traffic. We are committed to assisting your business's success through powerful content marketing through a collaborative strategy, data-driven decision-making, and great customer service.
Choosing the best digital marketing and web development company is essential for businesses looking to have a strong online presence and maximize their growth potential. Manak Analytics and Development is an extensive digital marketing and web development service situated in Lucknow that helps companies in achieving their online goals.
Conclusion
Content marketing is a great tool for brands to create authority, trust, and connect with their target audience. Brands may position themselves as industry leaders, earn trust, and differentiate themselves from the competition by constantly offering meaningful and relevant content. As the digital world evolves, content marketing remains a critical component of any brand-building and marketing tactics.