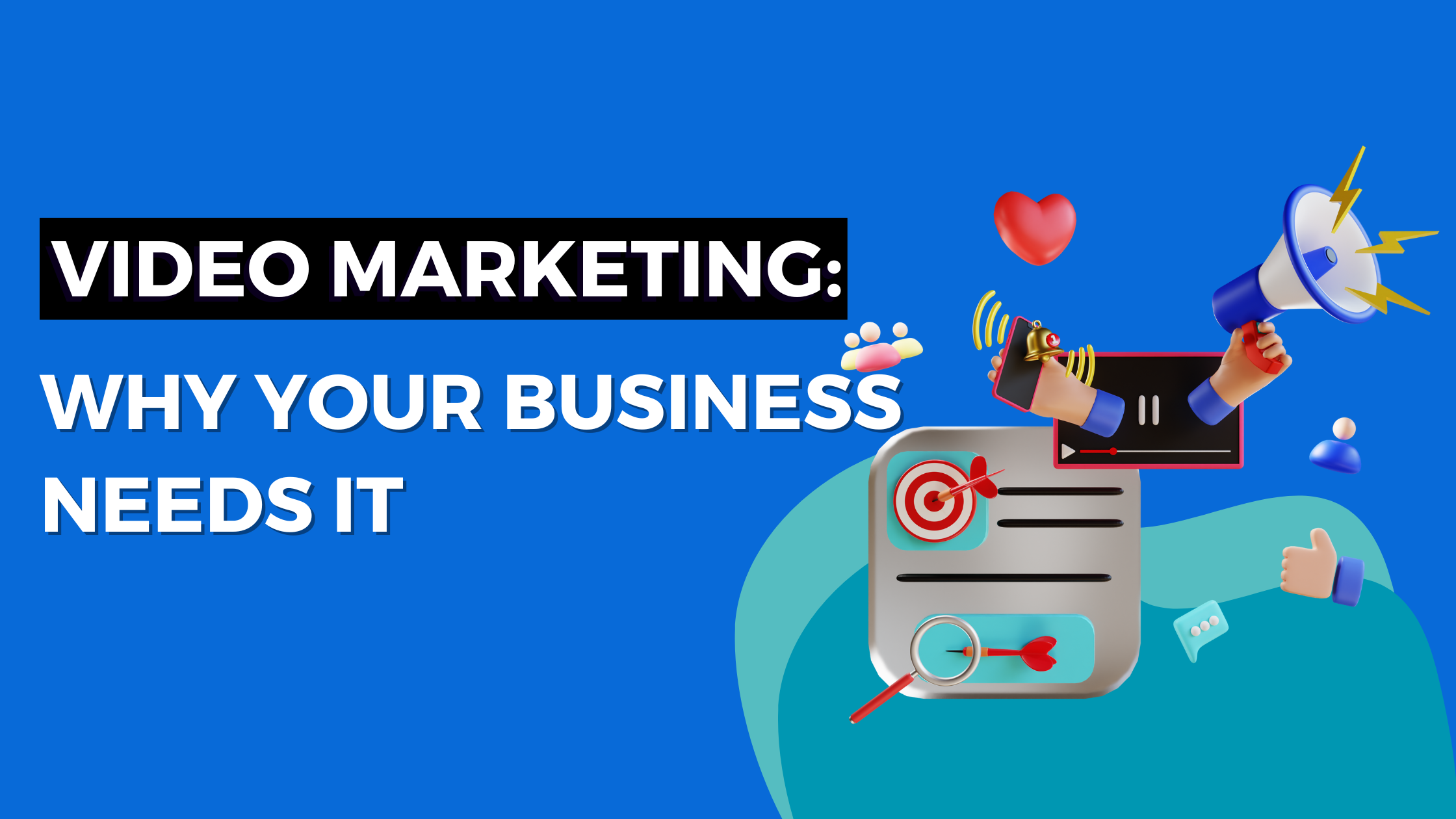 Video Marketing: Why Your Business Needs It
Video Marketing refers to Using videos as a tactical marketing technique to advertise goods, services, brands, or messages. In order to engage and establish a connection with the target audience, entails producing, releasing, and disseminating films via a variety of platforms. Promotional films, brand narratives, product demos, how-to videos, client testimonials, explainer videos, and other types of videos are all included in video marketing. These videos are purposefully made to express a certain message, evoke feelings, inform, amuse, or inspire viewers.
How Video Marketing is Useful For Business
Video marketing offers numerous benefits and proves to be incredibly useful for businesses. Videos efficiently communicate brand messages and market products or services since they are attention-grabbing and highly engaging. Videos are memorable because of their visual and aural components, which increases the likelihood that viewers will remember the message.
Brand visibility could be dramatically raised through video marketing. Videos are simple to post across many platforms, including social media, enabling businesses to expand their online presence and reach a wider audience. Businesses can experience exponential development in terms of exposure and brand recognition thanks to the possibility of viral videos.
Video marketing also has the advantage of efficiently communicating difficult ideas or concepts. Businesses can explain complex procedures, give tutorials, or show customers how to utilize their products by using videos. Customers will ultimately be more satisfied and loyal as a result of this improvement in customer understanding of the utility and value of a company's products and services.
Businesses may humanize their brand and establish a stronger connection with their audience through video marketing. Businesses may foster a sense of authenticity and establish emotional connections with viewers by showcasing the people behind the brand, sharing customer tales, or offering a behind-the-scenes look. This facilitates the development of enduring bonds and a base of devoted clients.

Why Your Business Needs It
Business needs video marketing for several compelling reasons:
Increased engagement: When compared to other types of content, video content attracts attention and keeps people interested for longer.
Enhanced brand awareness: Videos have the potential to go viral and be shared on many social media platforms, expanding the reach and exposure of your brand.
Improved Conversion Rates: Higher conversion rates are the result of videos' ability to successfully highlight products, highlight their advantages, and influence consumer decisions.
Unique brand identity: By showcasing your brand's personality, values, and stories through video marketing, you may set your company apart from rivals.
Important information: Analytics tools provide information on video performance, enabling you to assess the success of your films and plan your future material accordingly.
Social media leverage: Use videos to your advantage on social media to gain followers, increase website traffic, and gain traction. Videos are very easy to share on social media platforms.
Emotional connection: Videos have the power to arouse feelings, create a bond with viewers, and encourage steadfast consumer devotion.
Mobile-friendly reach: With the growing popularity of mobile devices, video content makes sure that your message gets to and interests a mobile audience.
Simplified information: Videos are a great way to explain difficult ideas or procedures, which improves comprehension and client satisfaction.
Search engine optimization (SEO): Adding relevant keywords and metadata to your videos can raise the exposure and position of your website in search results.
How video marketing helps to promote your business
By successfully reaching and engrossing your target audience, video marketing is essential for promoting your company. The following are some ways that video marketing might assist in business promotion:
Captivating and engaging content: Videos may catch attention and emotionally engage viewers when they contain captivating and interesting material. You may increase your chances of successfully promoting your goods or services by making engaging and visually appealing videos that draw in and hold the attention of your audience.
Building brand awareness: Videos are a great way to increase brand recognition. You may strengthen your brand identification and increase viewer recall by putting your business's logos, colors, and messaging into your videos. This improved brand recognition aids in spreading the word about your company to a larger market.
Showcasing products or services: Videos allow you to show off your goods or services by demonstrating them in use. Videos offer a dynamic and engaging approach to marketing what you have to offer, whether you're displaying features, offering training, or highlighting use cases. Potential consumers may be persuaded by this graphic representation of the value your company offers.
Enhancing customer engagement: Videos motivate viewers to get involved with your company. By incorporating interactive components like clickable links, surveys, or calls to action into films, you can encourage viewers to join and advance in their customer journey. The effectiveness of your marketing initiatives is increased by this higher level of participation.
Influencing purchasing decisions: Videos can have an impact on how people make judgments when making purchases. You can address potential consumers' worries, establish trust, and provide them with the information they need to make wise decisions by producing educational product videos, customer testimonials, or comparison videos. This impact supports the growth of your company and promotes sales.
Analytics and insights: Useful analytics and insights are provided by video marketing. You can learn a lot about the effectiveness of your films by keeping track of data like views, engagement rates, and audience behavior. To continuously enhance your marketing initiatives, you may use these insights to better your video marketing strategy, optimize your content, and make data-driven decisions.
Expanding reach through social media: Social media platforms have taken over as the primary source of video viewing, broadening their reach. You may reach a wider audience by posting your films on websites like Facebook, Instagram, YouTube, and LinkedIn. This will allow you to take advantage of social sharing. When your films are well received by viewers, they can be extensively shared, extending the reach of your brand and bringing in new clients.
Improving search engine visibility: Videos can help with your SEO campaigns. Videos are given priority in search engine results pages (SERPs), where they are frequently displayed. You may improve your videos' chances of appearing in search results and generating organic traffic for your website by optimizing them with pertinent keywords, descriptions, and tags.
Summary
In summary, video marketing is crucial for your company since it can strengthen your overall marketing strategy, raise brand visibility, boost conversion rates, and fascinate and engage audiences. You may engage with your target audience, effectively communicate your message, and promote business success in the dynamic and cutthroat digital environment by including video content in your marketing campaigns.