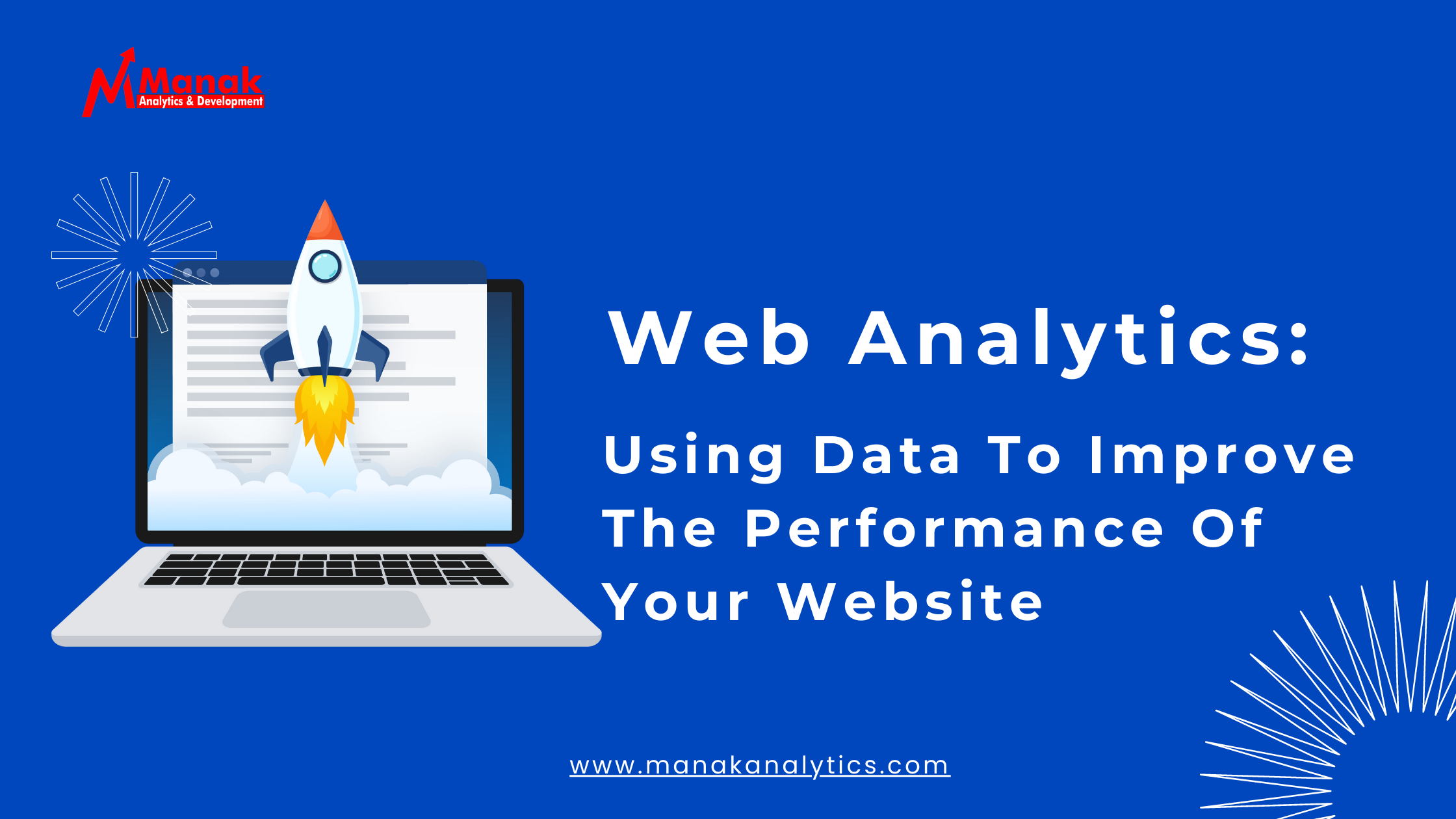 Web Analytics: Using Data To Improve The Performance Of Your Website
Welcome to the digital age, where websites have evolved into the beating heart of businesses and organizations seeking to engage with audiences worldwide. Understanding the pulse of your website's performance is no longer an option in this age of virtual interactions; it is a requirement. This is where web analytics comes into play—a dynamic field that enables individuals and businesses to leverage data-driven insights to improve their online presence, user experience, and overall performance.
What do you mean by web analytics?
Web analytics is the process of gathering, measuring, analyzing, and interpreting data about website visitors' usage and behavior. It entails recording numerous aspects of a website's user interactions and activities to gather insights into its performance, efficacy, and user experience. Web analytics' major goal is to collect actionable information that may be utilized to optimize the website, make educated decisions, and achieve specific commercial or organizational goals.
Web analytics entails tracking a wide range of metrics and data points, such as:
1. Website Traffic: Website traffic refers to the number of visits, pageviews, sessions, and unique visitors received by a website over a given period.
2. User Behavior: Web analytics records how users traverse a website, which sites they visit, how long they remain on each page, and the sequence of actions they do.
3. Traffic Sources: It identifies where visitors to the website are coming from, such as search engines, social media platforms, direct traffic, or referral sites.
4. Conversion Rates: Conversion rates are the percentage of visitors who complete desired actions such as making a purchase, filling out a form, or signing up for a newsletter.
5. Bounce Rate: The percentage of visitors that leave a website after only reading one page and do not engage further.
6. Exit Pages: It indicates which pages users depart the website from, highlighting potential difficulties or areas of disinterest.
7. User Demographics: Some online analytics solutions include information about website visitors' age, gender, geography, and other demographics.
8. Devices and Browsers: Analytics data can reveal the devices (desktop, mobile, tablet) and browsers users are using to access the website.
9. Keywords and Search Queries: Web analytics, when combined with search engine data, can identify the terms and search queries that drove visitors to the site.
10. CTR (Click-Through Rates): The percentage of people who clicked on a given link or call-to-action.
What role does web analytics play in business?
Web analytics is critical in business because it provides useful insights and data-driven intelligence that can be used to inspire strategic decisions, improve performance, and drive success across several sectors of the organization. Here are some of the most important roles that web analytics plays in business:
1. Performance Measurement and Monitoring: Web analytics assists organizations in tracking and measuring key performance indicators (KPIs) connected to the functioning of their website.
2. Understanding User Behaviour: By analyzing user behavior patterns, businesses may learn how users explore their websites, what content they prefer, where they drop off, and how they convert.
3. Audience Segmentation: Web analytics solutions enable businesses to categorize their website visits based on a variety of variables, including demographics, geographic region, referral source, and more.
4. Content Optimisation: Businesses may make informed judgments about what type of content to generate, update, or eliminate by analyzing which material performs well and which does not.
5. Conversion Rate Optimisation (CRO): Web analytics is critical in CRO since it identifies bottlenecks in the conversion process.
6. Marketing Efficacy: Businesses spend in a variety of marketing channels, including social media, search engine optimization (SEO), pay-per-click (PPC) advertising, and email campaigns.
7. ROI Calculation: Businesses can use web analytics to calculate the return on investment (ROI) of their online marketing activities.
8. Facts-Informed Decision-Making: Rather than making educated guesses, organizations may make informed judgments based on real facts.
9. Competitor Analysis: Web analytics can disclose information about competitors' websites, such as their tactics, traffic sources, and user interaction. This data assists businesses in adapting and improving their plans.
10. Continuous Improvement: A culture of continuous improvement is fostered via web analytics. Businesses may iterate on their website and marketing strategies by evaluating and acting on data frequently, ensuring that they are continually evolving to meet the changing needs of their audience.
How data will improve the performance of your website
Data is critical in increasing website performance by giving actionable insights that influence decision-making and optimization efforts. Here's how data can help you improve the performance of your website:
1. User Experience Improvement: Web analytics data can disclose how users engage with your website. You can find pain points, navigation issues, and places of strong engagement by analyzing user behavior.
2. Content Optimization: Data-driven insights enable you to discover which content connects with your audience and generates the most interaction. You may adjust your content strategy to fit your users' interests and demands by determining popular themes, formats, and content types.
3. Conversion Rate Optimisation: By analyzing data, you can determine where users leave the conversion funnel. You can boost the possibility of users performing desired actions by addressing bottlenecks such as optimizing forms, calls to action, or checkout procedures.
4. Targeted Marketing Campaigns: Data allows you to segment your audience based on demographics, behaviors, and preferences, allowing you to create targeted marketing campaigns. This segmentation allows you to create personalized marketing strategies that appeal to specific demographics.
5. Improved SEO approach: Analysing data connected to search phrases and keywords that generate traffic to your site can help inform your SEO approach. You may boost your website's exposure in search engine results pages and generate more organic traffic by optimizing your content for relevant keywords.
6. Performance Tracking: Data allows you to track the performance of your website over time, allowing you to monitor changes and measure the impact of your optimizations. This constant monitoring allows you to adjust your methods in response to trends and emerging patterns.
7. Mobile Optimisation: Using data from users' devices and browsers, you can optimize your website's responsiveness for different screen sizes and ensure a consistent experience across all devices.
8. A/B Testing: A Data-Driven Approach A/B testing is the process of comparing several versions of a website to see which one performs better in terms of user engagement, conversion rates, or other metrics. This iterative testing allows you to optimize your design, content, and function.
9. Reduced Guesswork: Data eliminates guesswork by providing solid proof to back up your conclusions rather than depending on assumptions or intuition. This reduces the possibility of making modifications that will not be well received by your target audience.
10. Data-Driven Insights: Data-driven insights serve as the foundation for team or organizational conversations and decisions. Decisions become more objective and aligned with the larger goals when everyone has access to the same facts.
Choose our web analytics company to transform your business's online presence. We offer personalized solutions that correspond with your unique goals and industry subtleties, thanks to a staff of seasoned experts well-versed in the intricacies of web analytics. Our web analytics service s' dedication to data quality and powerful analytics technologies ensures that you receive actionable insights that result in measurable benefits. We're not simply interested in numbers; we're interested in transforming data into strategies that improve user experiences, optimize content, and increase conversions.
Conclusion
In conclusion, Web analytics creates a symbiotic relationship between data and performance. It enables companies to discover their strengths, rectify their flaws, and make informed decisions that are appealing to their target audience. The importance of data-driven decision-making cannot be emphasized; it propels websites beyond assumptions and guesswork, allowing for exponential growth.