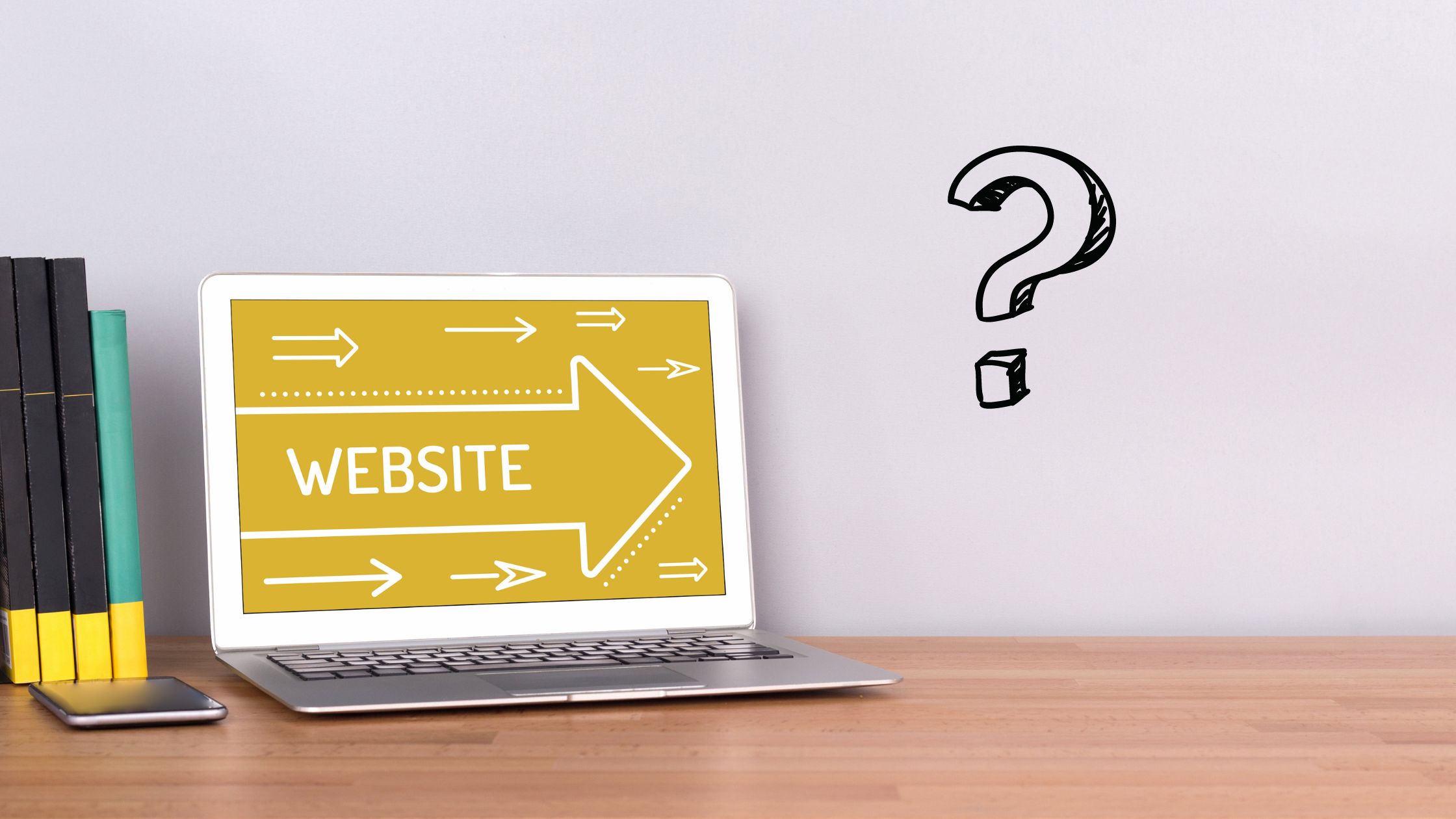 Why Is a Website Crucial for a Business?
A website is essential for a business in today's time period due to the current reliance on digital technology and the internet. Any company that operates in the modern digital era needs to have an online presence. A website acts as your online storefront, making it simple for clients to find you. It enables you to present your goods, services, and brand to a worldwide audience.
A professional-looking website aids in establishing your brand identity and increases credibility. It gives you the chance to highlight the core beliefs, purpose, and USPs of your company, earning the trust of potential clients. A website makes information about your company always available. Even outside of your company hours, customers can access your website at any time and from any location to get the information they require. Customer involvement and happiness are increased by this convenience.
Why Do Businesses Need Websites?
Studies show that businesses with an online presence experience higher sales and revenue compared to those without a website. Websites benefit companies in a variety of ways. They start by creating a virtual shop or office on the internet that is reachable to clients everywhere. This makes it possible for customers looking for pertinent goods or services to find businesses. Second, websites help build brands and credibility by enabling firms to highlight their goals, principles, and distinctive selling points. This fosters potential clients' confidence and trust. Websites also promote customer involvement through useful material, blog articles, and interactive elements, strengthening bonds and boosting client loyalty.
In order to improve customer satisfaction and immediately resolve their complaints, websites also offer customer assistance and communication channels, such as contact forms and live chat help. Websites also provide useful data and analytics on consumer behavior that aid firms in understanding user engagement, traffic sources, and conversion rates. This information promotes data-driven decision-making and informative marketing tactics.
Online Presence: A website gives businesses the opportunity to have a solid online presence that makes them reachable to a worldwide audience round-the-clock. They may reach a wider audience and make themselves more accessible to potential clients thanks to this.

24/7 Accessibility: Unlike a physical store with limited operating hours, a website is accessible round the clock. This means that potential customers can visit your site, gather information, and make purchases at their convenience, increasing your sales potential.

Improved Credibility: A properly designed website improves the credibility and dependability of a company. It represents the company digitally, exhibiting its know-how, professionalism, and dedication to excellence.

Branding and Differentiation: Companies can display their brand identity, values, and special selling points on their websites. It aids in setting them apart from rivals and building an unforgettable brand image in the minds of consumers.

Increased Customer Reach: By having a website, businesses may connect with a wider range of people, including potential clients who prefer to do their research and shop online. It raises the likelihood of drawing clients from various geographical regions and creates new market segments.

Cost-Effective Marketing: Websites are powerful marketing tools because they are inexpensive. They offer a platform for advertising goods or services, sharing useful content, and interacting with customers. Websites provide a more cost-effective method of reaching a big audience as compared to traditional marketing platforms.

Opportunities for E-commerce: A website can be used to conduct e-commerce for companies that sell goods. Customers can browse, choose, and buy things online thanks to this, which makes buying easy and convenient. The revenue streams of a company can be greatly expanded by integrating e-commerce.

Consumer Support and Involvement: Websites enable direct consumer involvement via contact forms, live chat, or customer support portals. This helps companies to respond to client questions, offer support, and develop deeper customer relationships.

Data Collection and Analysis: Websites offer useful information about consumer demographics, preferences, and data collection. This information can be examined to learn more about consumer patterns, enhance marketing tactics, and come to wise business conclusions.

Competitive Advantage: Businesses have an advantage thanks to a well-designed website. It enables companies to distinguish themselves from rivals who might lack an internet presence or have out-of-date websites. Businesses can outperform rivals in internet search results by having a website that has been optimized for search engines.

Business Growth and Expansion: A website helps a business develop and expand. It aids in bringing in more clients, keeping hold of current ones, and boosting earnings. A good internet presence can open doors to worldwide expansion, collaboration, and joint venture opportunities.
A website is essential for facilitating online transactions and generating money for companies engaged in e-commerce. Customers can explore and buy goods and services directly on a secure platform, extending the client base beyond regional boundaries and creating new revenue sources.
What Makes a Website Great?
A good website goes beyond just having an online presence. Here are some essential elements that contribute to a successful website:
User-Friendly Design: A website should be easy to navigate, with clear menus, intuitive layouts, and responsive design that adapts to different devices. A clutter-free and visually appealing interface enhances the user experience, encouraging visitors to stay longer and explore further.
Engaging and Relevant Content: Compelling and informative content plays a vital role in attracting and retaining visitors. Well-crafted copy, engaging visuals, and relevant information establish your expertise and provide value to your audience, driving them to take desired actions.
Strong Call-to-Action (CTA): A clear and strategically placed CTA prompts visitors to take specific actions, such as making a purchase, subscribing to a newsletter, or contacting your business. Well-designed CTAs can significantly increase conversions and drive business growth.
A well-designed and user-friendly website can give a company a competitive edge by setting it apart from rivals who lack an online presence or have subpar websites. Websites that are search engine optimized are more visible, receive more organic traffic, and outperform rival sites in online search results.
Why Choose the Web Development Company in India?
Choosing a Web Development Company in India offers advantages to companies. A website serves as the online equivalent of your physical storefront. Visitors'' perceptions of a brand can be impacted by the website's operation, appearance, and content. You are more likely to interact with and use a website that is well-designed and simple to use. A website that is old or poorly designed could send visitors to your rivals.
It's critical to spend money on a top-notch website that represents your company and offers a positive user experience. By doing this, you might establish credibility, win over customers' trust, and set yourself apart from competitors.
Our company Manak Analytics and Development Best Web Development Company in India offers web development business and specializes in the expert creation of one-of-a-kind websites. Our staff keeps an eye out for the introduction of new technology, which we fearlessly incorporate into website projects to make them cutting-edge and modern.
We at Manak are a worthy and powerful rival in the web development industry. To determine a client's needs and provide the best solution, we collaborate as a team. A group of professionals from various professions work together to complete each project.
To Summarize
In conclusion, a website is essential for a business because it can create an online presence, improve branding and credibility, make a company more approachable and convenient for customers, support marketing and customer engagement initiatives, enable e-commerce and revenue generation, give a company a competitive edge, offer insightful analytics, highlight resources and expertise, and enable scalability and growth.
A website acts as a virtual showroom for businesses in the modern digital age, allowing them to communicate their brand values and reach a global audience. Customers can access the company at any time, from any location, as it serves as a central location for information, communication, and transactions. In addition to drawing in potential clients, a well-designed website also fosters credibility and confidence. It offers a platform for marketing and promotion, making it easier to engage customers and build trusting connections with them.